Ive been saying we should get a wood burner for the last 3 years. After last year being so cold and living
in an old house with no cavity wall insulation and 3.2m high ceilings, and giving away so much timber to people
with woodburners. I thought it was time we should get one. I had no intention of fitting it myself so we booked
a guy from a local firm to come out and do a survey he rang 3 hours after he should have turned up saying he couldnt
find us, Bad start straight away so we rebooked for 3 days later he came, i seemed to know more than him, anyway he sent us a quote i nearly
fell of my chair, just to fit the new flue liner and wood burner nothing else was £1500 it would take 2 men half a day,
if they couldnt do it from a ladder then it would be another £600 for scaffold. I reckon if i re trained as a HETAS fitter
i would only have to work 3 months a year. That was that, i`d decided i was going to do it my self. I did lots of research
on the net and found out you could fit it yourself and then get your local council to sign it off for you.
here are some pictures of how i did it.
Original fire Surround, never really liked it came with the house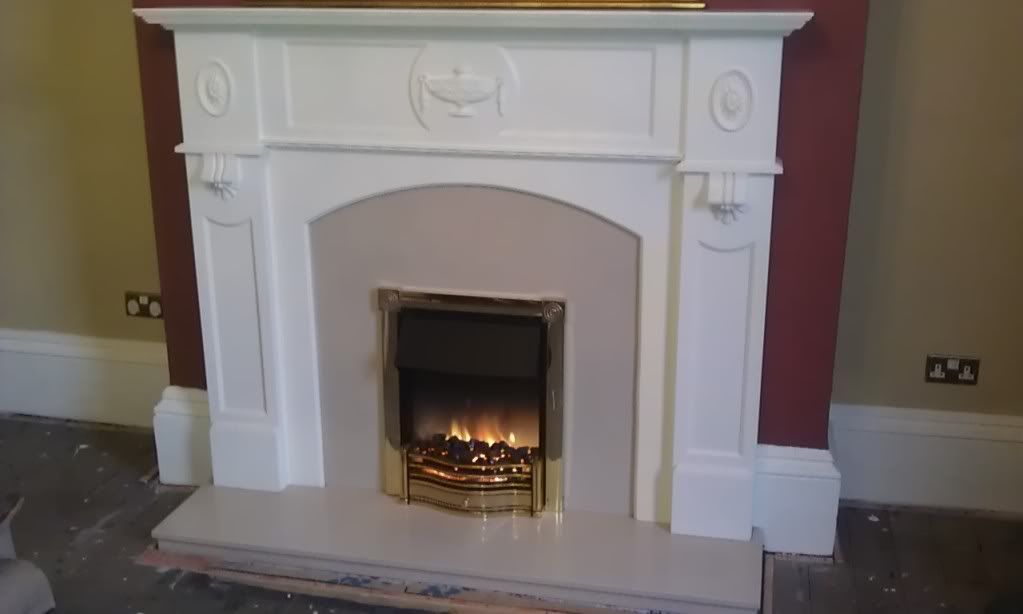 Removed fire surround and put new lintel in, found a gas flue liner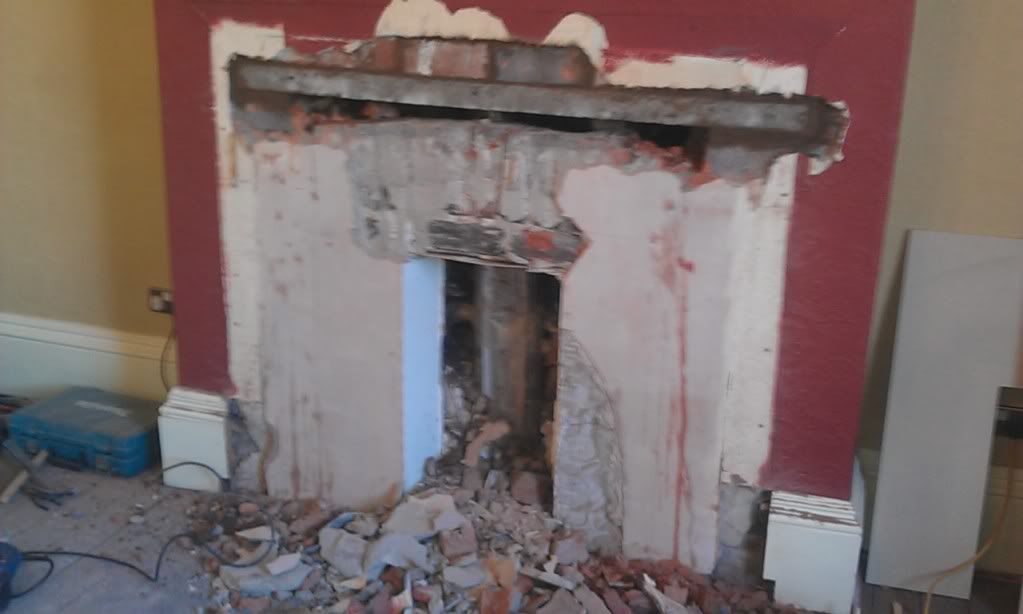 chopped it all out to required size
replastered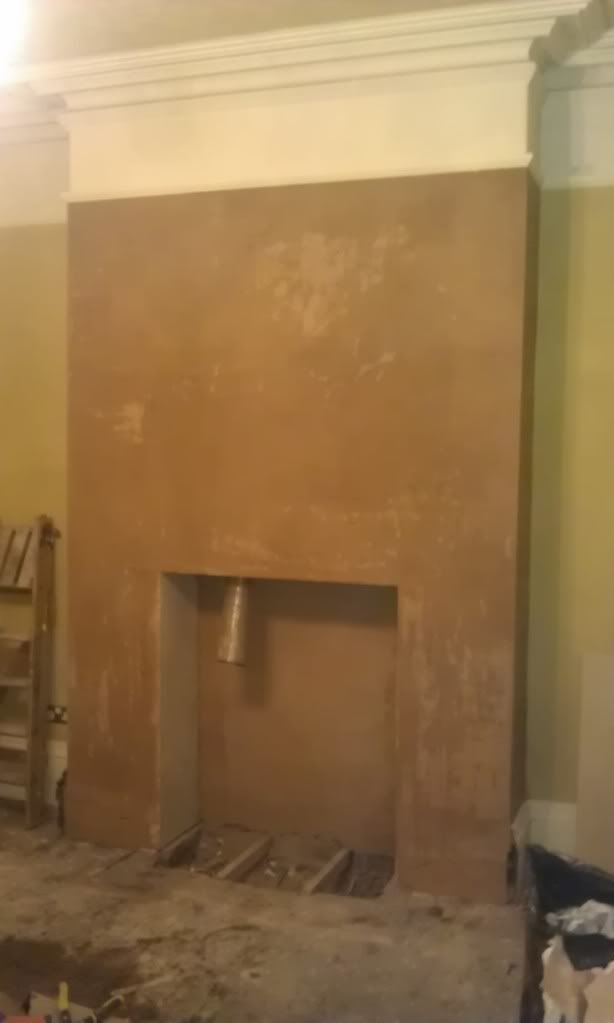 Fitted new flue liner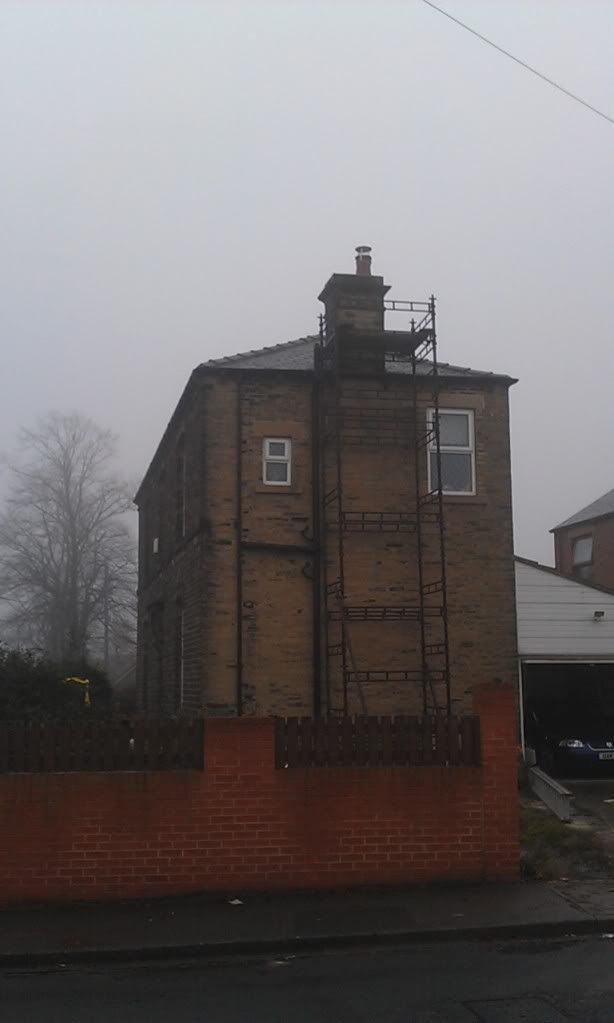 Fitted supalux fire resistant board all round £101 + vat 8 x 4 sheet!!!!!!!!!
fitted new register plate made from 40 x 40 angle iron welded together by my dad
and fitted the supalux to it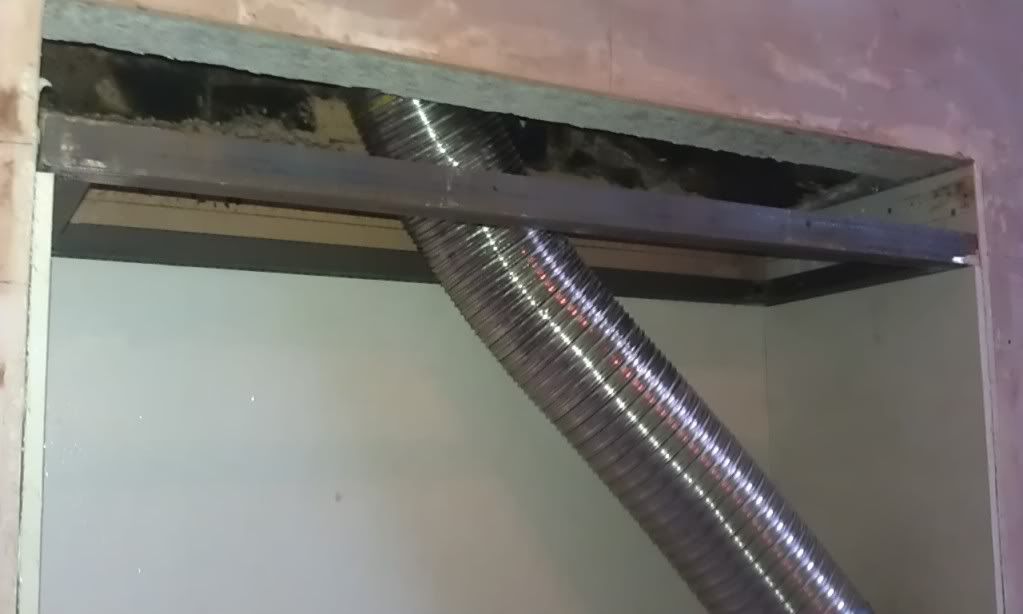 New woodburner and stone surround fitted and running super warm now, and the other half is happy
All i would say is it wasnt that hard to do, but do your research its all there online
better get back to the workshop now im running a bit behind on my latest kitchen