As we're posting renders at the moment here are some current ones of mine. 2 no alcove units and a window seat with slidy-open storage underneath.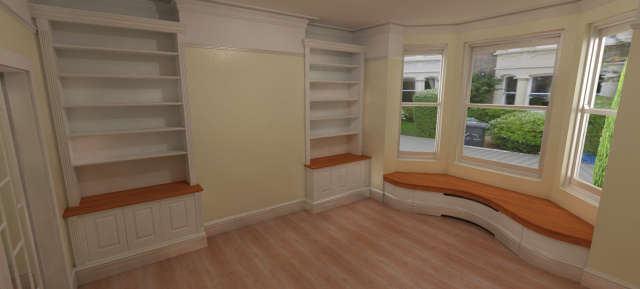 Also a room divider with two fixed side panels and two doors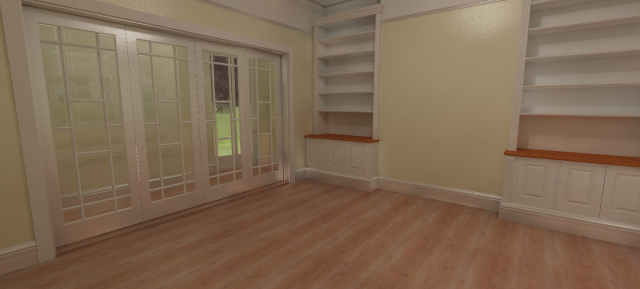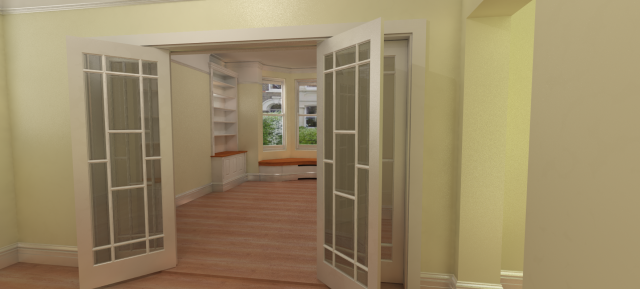 And here you should be able to see that I have made bevel-edged glass.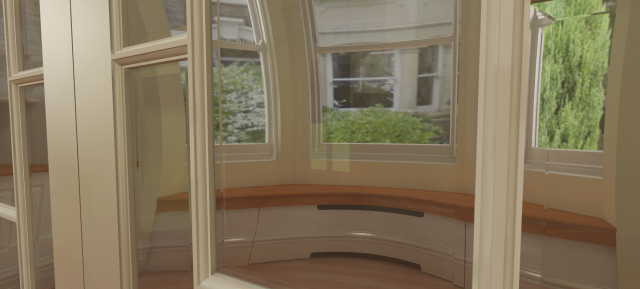 The view out of the front windows was screen captured from Google Earth street view, and is pretty much what they see in reality. The view out the back is a generic greenery scene. Renders made using Podium.