postman bought the following this week, shipped direct from LV centre, thanks rob.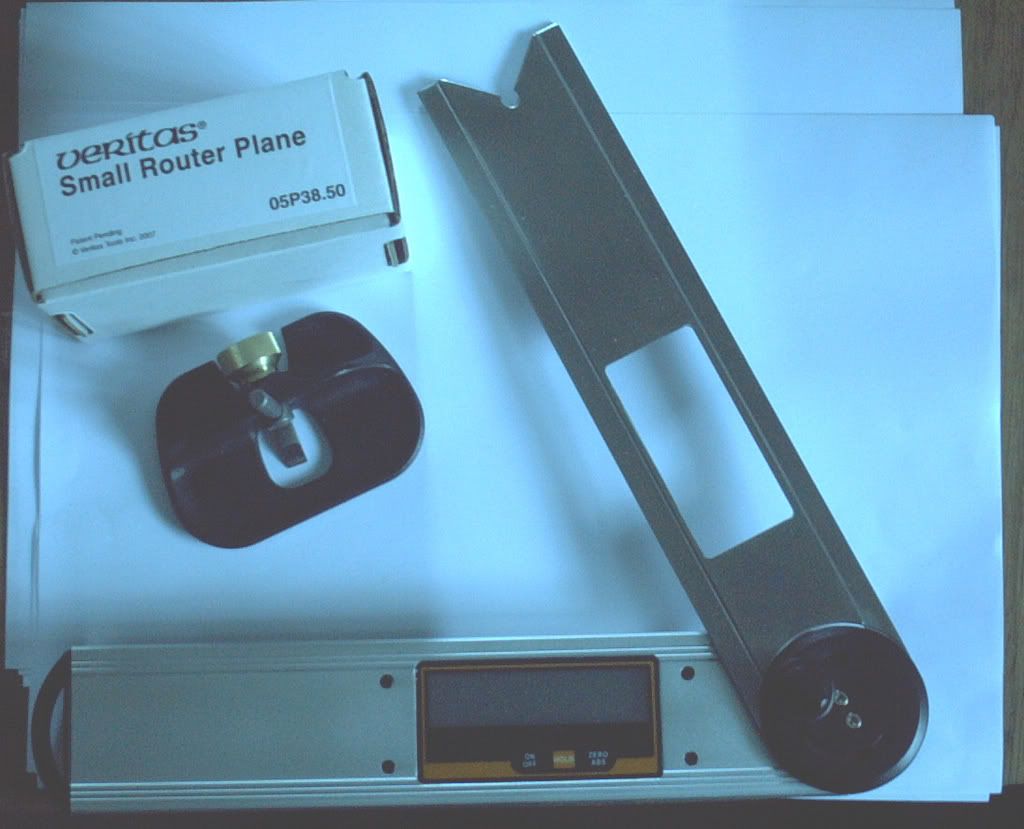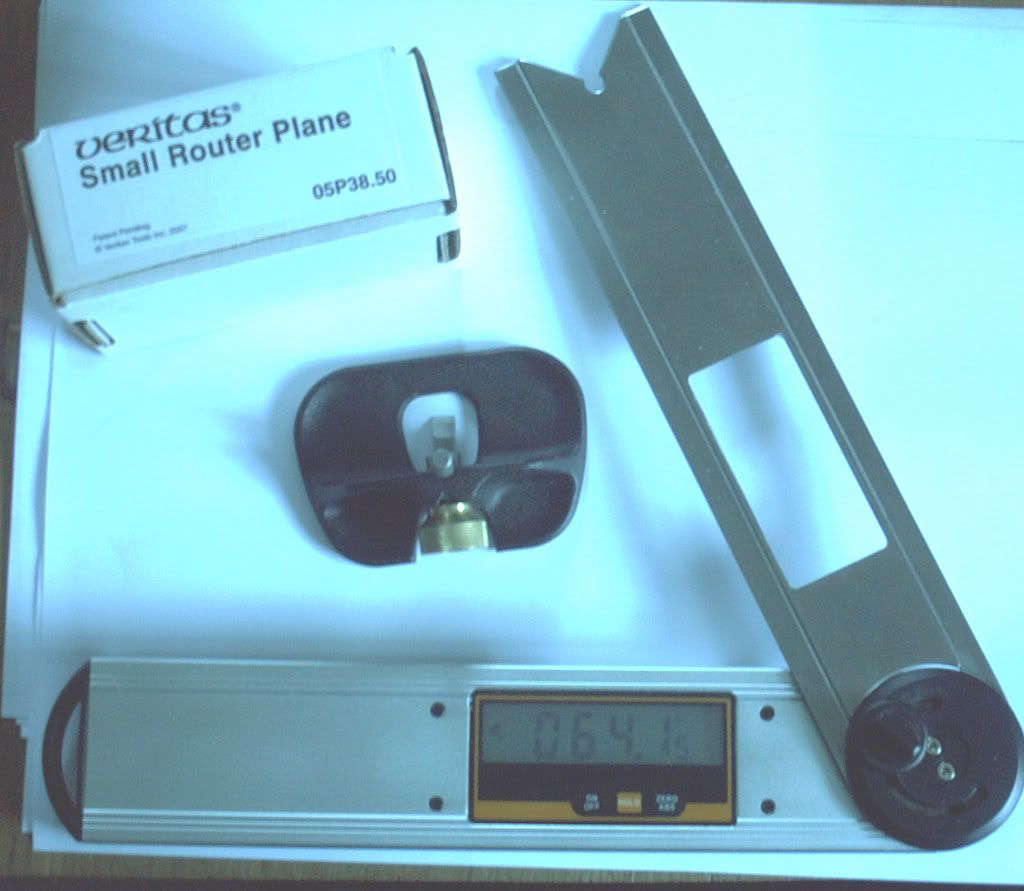 having not bought anything for some time, i saw the angle device in the lV newsletter, it is one of their 30year specials.
as you can see it is quite long at about 10 inches long. there is a spirit level, to ensure that when the main piece is laid out it is horizontal, then there is the moveable arm which acts just like a bevel gauge. the difference being a digital read out. so you can use it for saw setting, as well as measuring work to reset the saw. is visible, and seems as accurate as it should. it is easy to work with, as long as you do not unpack it in such a way as to
lose the enclosed battery for a day or so in your rubbish :-[ ;D
works to 0.5 degrees, and of course lets you set up either your table saw, mitere saw, or band saw. even helps with pillar drills etc. and for those who use the kreg system, allows you to set the angle properly there too.
unlike the wixey, seems to need less time to be set up, and is a similar price so to me it seems more useful and flexible than that item, since you can use it for layout as well as measuring accurately.
as for the router plane, well originally it was just to make up the cost so the postage did not seem too outrageous compared to the actual cost of the item..
nice piece of kit, with a small footprint, that fits nicely into your palm, and comes with a single blade which is quite sharp enough from the get go to make a decent groove in cherry. according to the blurb, you can use it to clean up corners as well as produce grooves etc. have still to work out all it can do, but, at the beginning it is a tool which can answer questions i have not yet considered, but can think of some tasks like cleaning up rebates, and routed hinge recessess.
so prices,.
angle finder, if they have any left, are 19.99 usd ex america,
whilst the router plane is about 42 usd.
anyway, more data later.
all the best
paul