Just thought I'd share my 50 Euro a night hotel for which I get a 3 room suite and breakfast. Premier Inn take note. It was built new in 1990.
Typical Austrian wood everywhere and AFAICT not CNC'd apart from some of the carvings, and even then not certain. Most finish is straight from the plane. It's not my normal style but these guys know what they are doing and it makes a change from MFC boxes.
Dining room
Bar area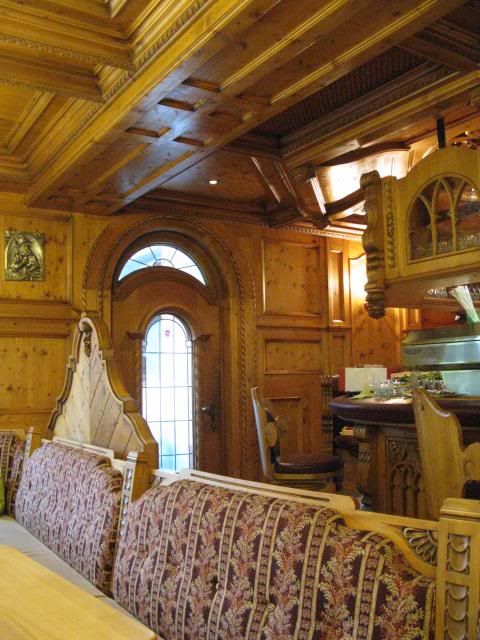 Interesting mould detail they can consider stolen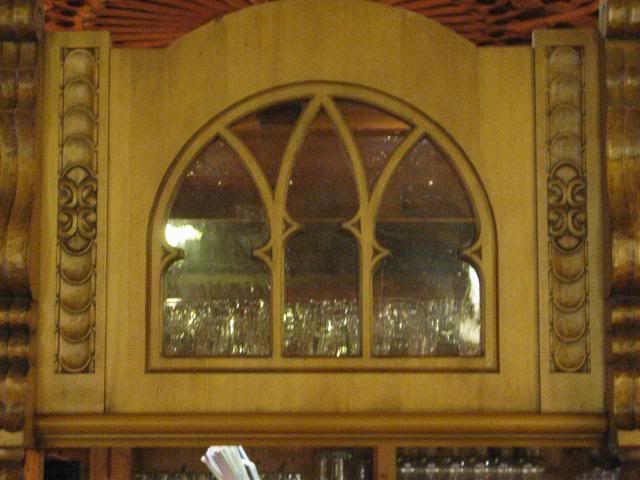 More bar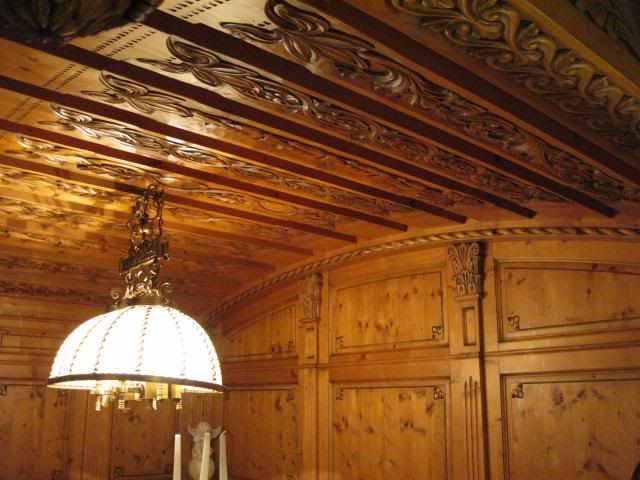 These are either deliberately uneven or done by hand
Terrible shot but this serpentine panel is definitely straight from the plane as is the surrounding framework - no sanding.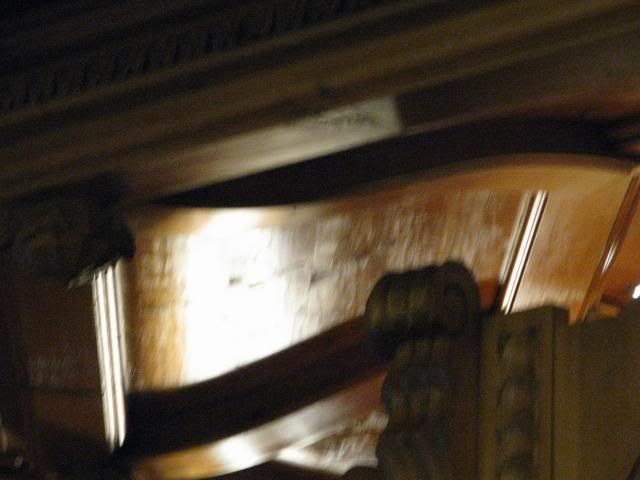 Looks hand carved to me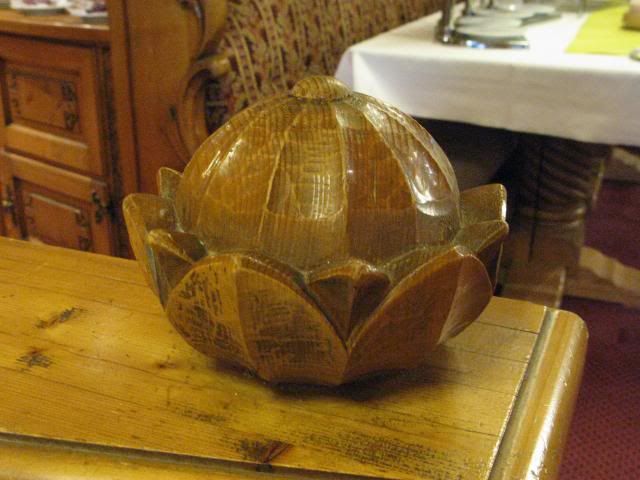 Brilliant art nouveau/deco'ish lighting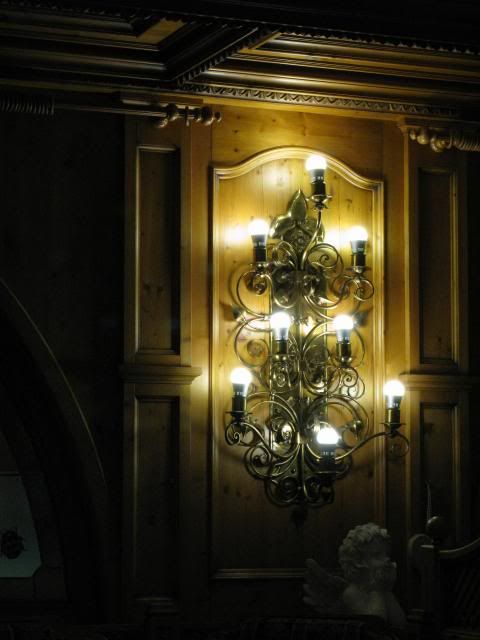 More ceiling areas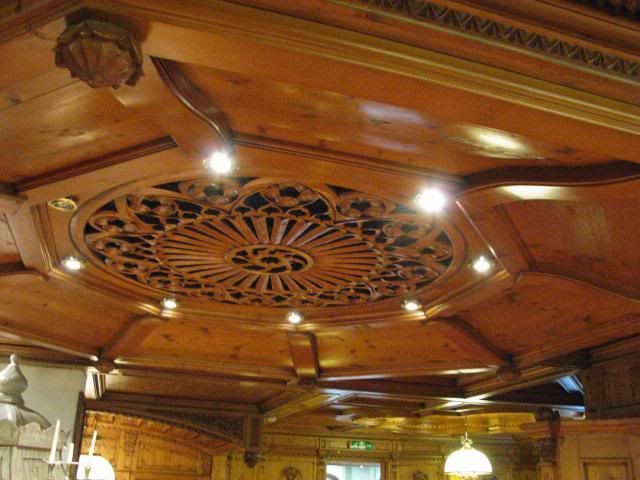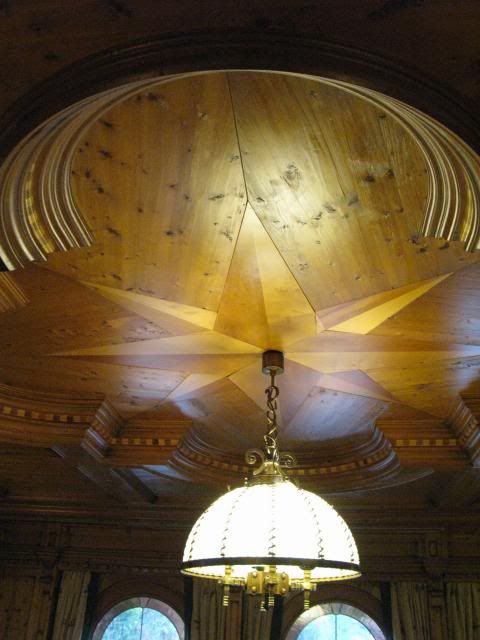 Wall panelling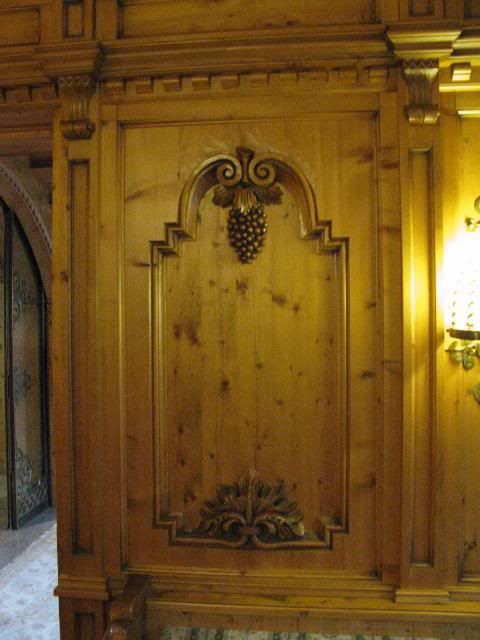 Now for the interesting stuff
First a really nice handmade iron and brass staircase with marble treads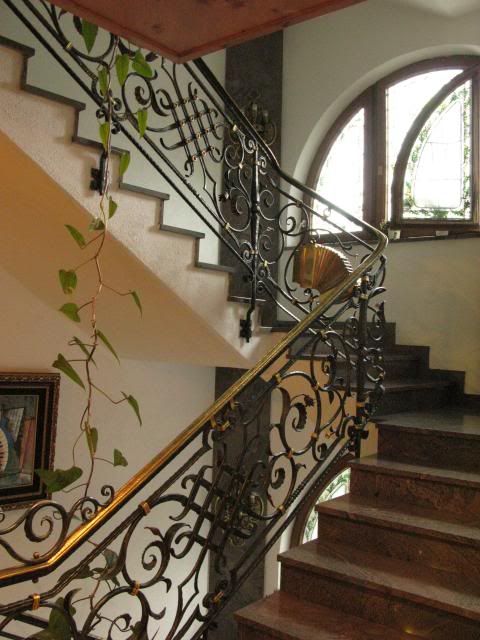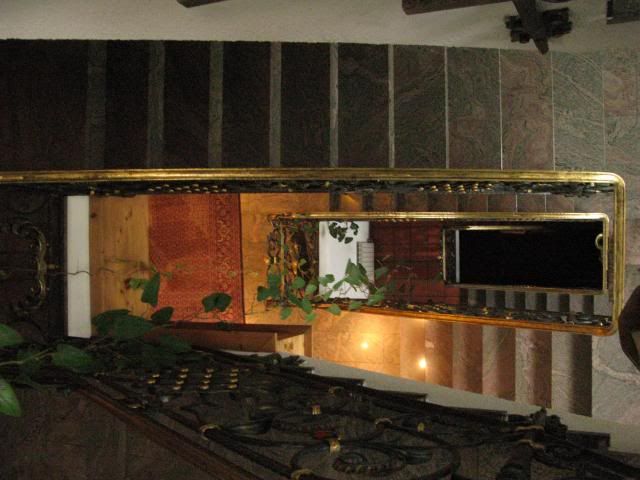 And finally the piece de resistance, a double opener, arch top, tilt and turn, with full Euro rebates. The gear appeared to have been bent around the curve - awesome. The joint at the pointy corner is a twin bridle with 3 steps on the outer rebates plus scribed glazing rebate on the inside and (very unusually) mitred top and bottom. Not one to be tackled after a night on the pedigree!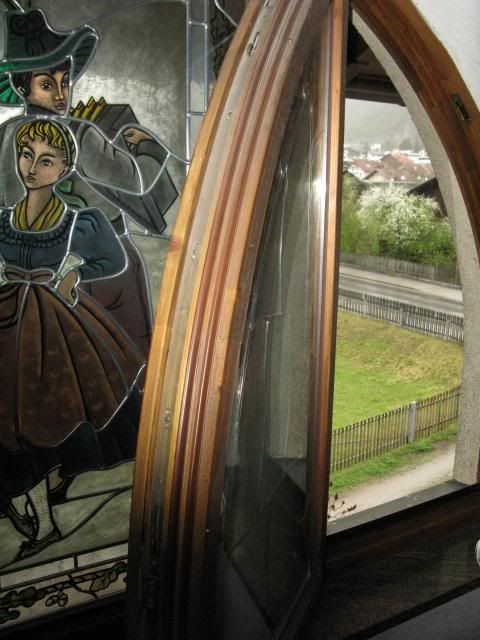 As I said not my normal fodder, apart from the stairs and window, but good to see.