Still trying to get some order in the shop so decided to knock up a SCMS stand out of re-cycled materials. Old unit doors, spare kitchen shelves and the sides of an IKEA bed (strange laminated timber thatI) even used some "free offer"glue I wouldn't trust for more serious work. I've made it the same height as the bandsaw table and the pillar drill can do the other side.
Sized out on the saw with a quick clean up of the edges by hand and dommed together.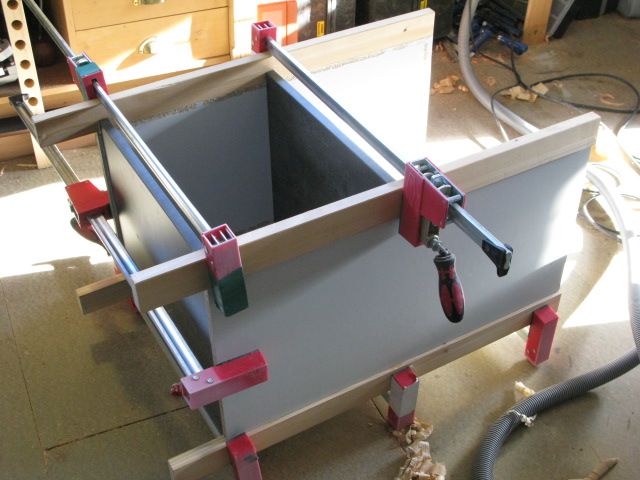 More cursing of the clamps but I cannot justify the cost of the Besseys until I break these
Top is some horrible 25mm FE ply, absolute rubbish.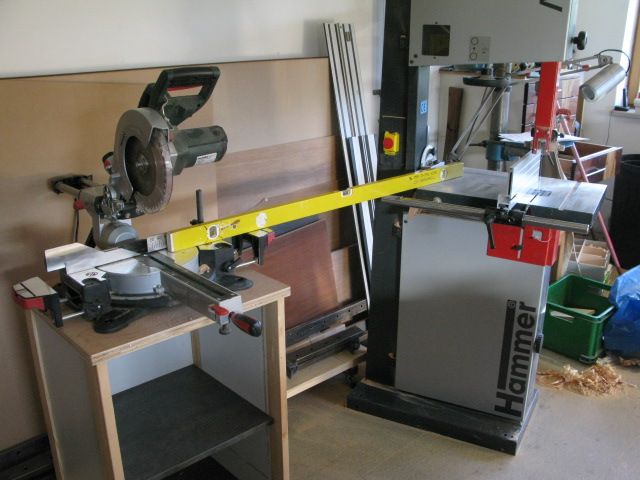 Screwed down and off the floor and the bubble says it's level. Also a home for some power tools to add some weight. I'll put a drawer in the top later.
I'm going to do a dust cowl to try and tame it's worst excesses but still deciding where to mount it. Maybe on the slide bar bracket so it moves with the saw.
Not bad for me eh Jonny, I didn't start till half past 10 this morning