Hi All,
Here's one of those rare commissions.
It's for an existing client and they want an elegant desk and chair for their home study with a separate filing cabinet in a light wood. After the briefing and a few sketches later, they're going with this... although the chair isn't 100% yet.
The work will be maple, bird's eye maple and ebony.
Desk - front elevation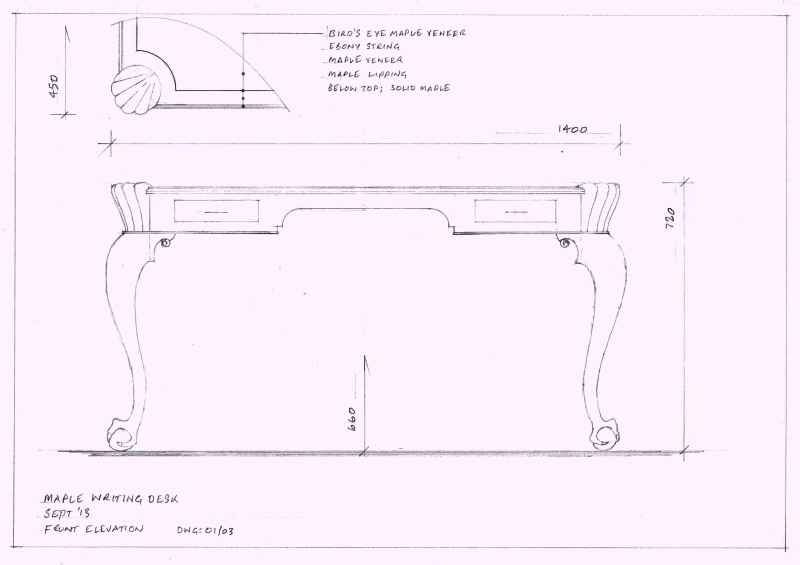 Desk - Isometric detail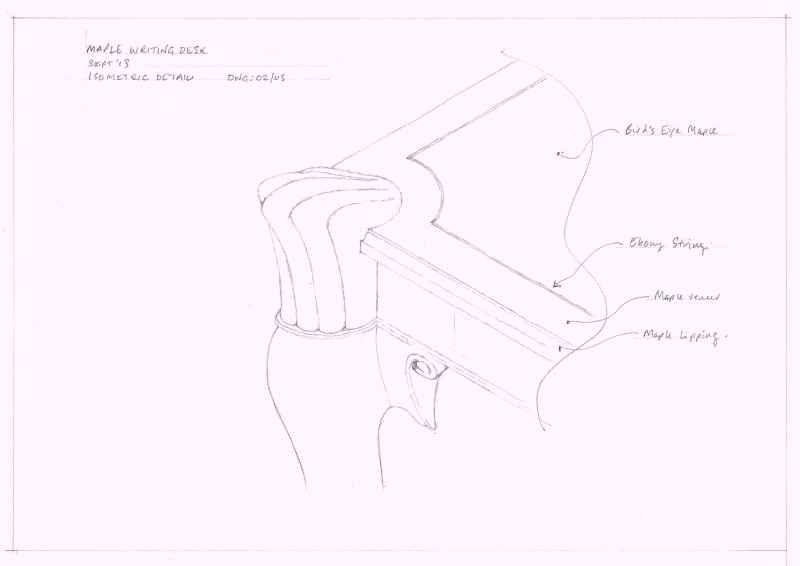 Upholstered chair.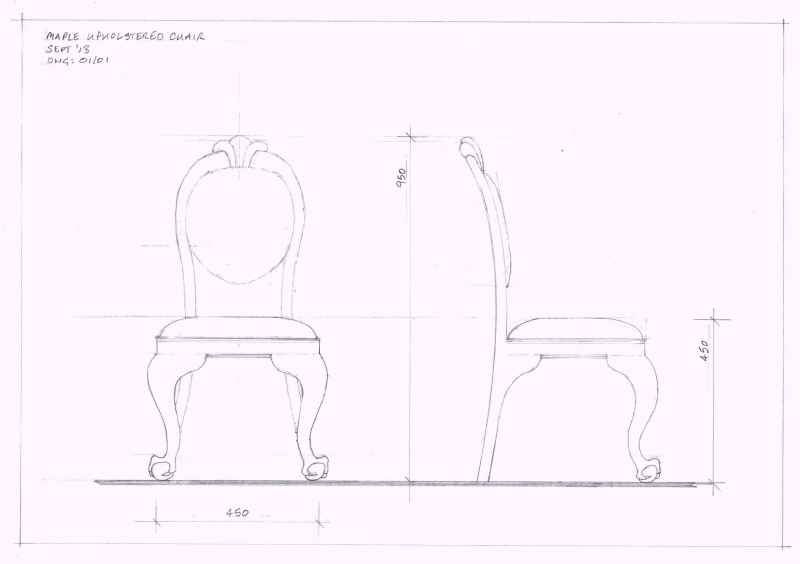 Filing cabinet.
I just have the workshop drawings to prepare and then it will be full steam ahead to order the timber & veneers.