Don't think I've posted anything in this section before as I usually work on site and not much to post except mundane first/second fix work most of the time. Here is a set of basic bedroom cupboards I made under instruction from SWMBO.
All made from MRMDF, 18mm doors, carcass work and some shelving, 25mm for the frame and other shelving. Sprayed with A/C High build primer then A/C topcoat: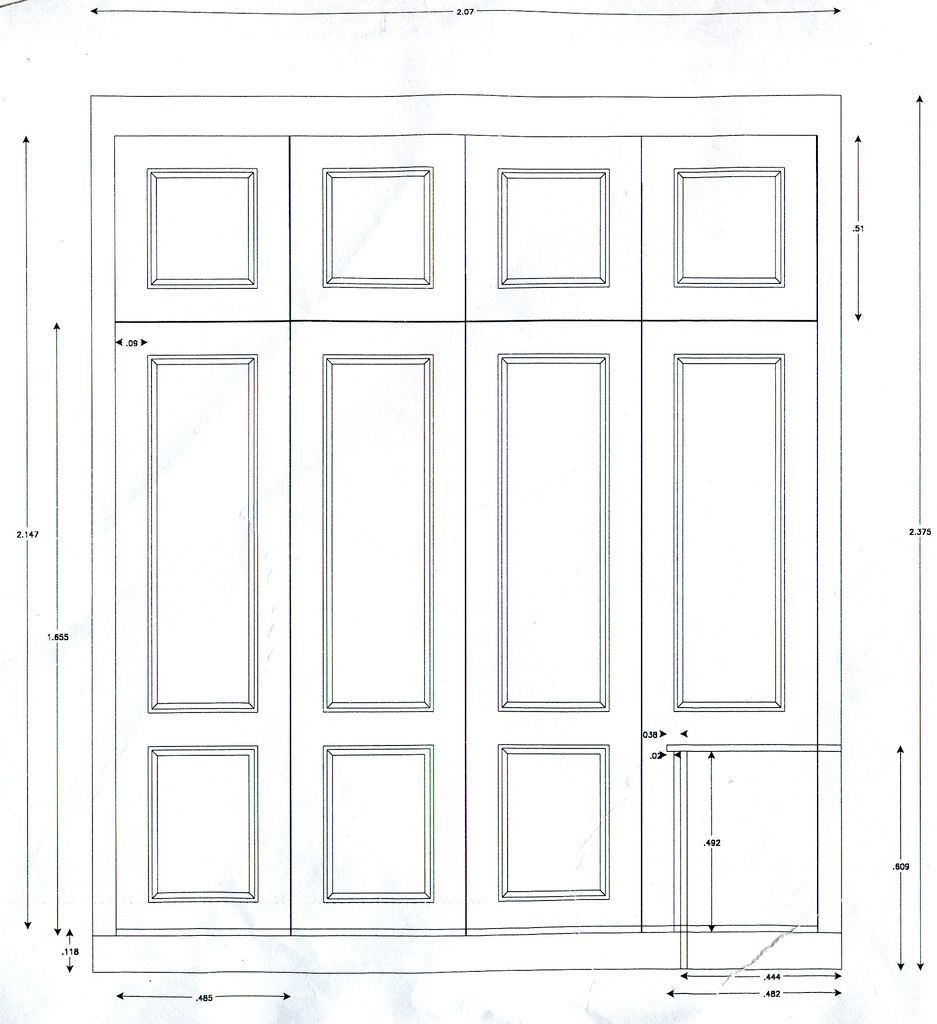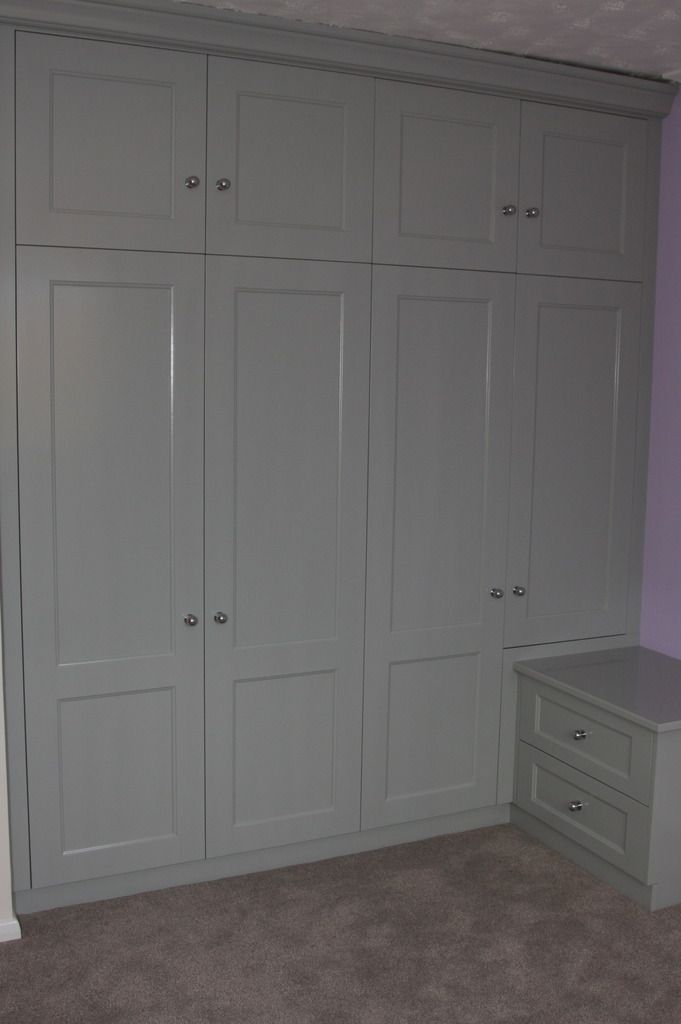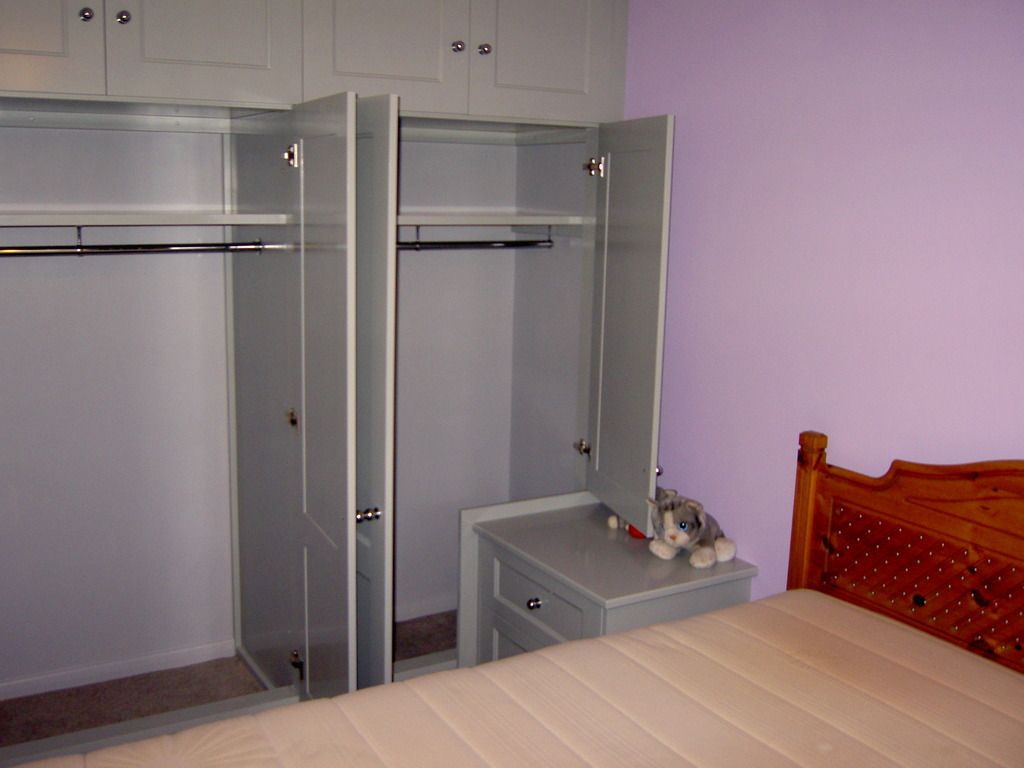 Thank's for looking.
Mark