I thought I would post some pictures of a fitted alcove i am working on.
Started off by making the beaded face frames for the cabinet. The alcove is going to fitted out like a dresser with a painted bottom section and an oak top section which is set back from the bottom. I started with the bottom face frame which is made from tulipwood.
The joints were cut on the router table using a 1/2 inch 45 degree cutter.
End joints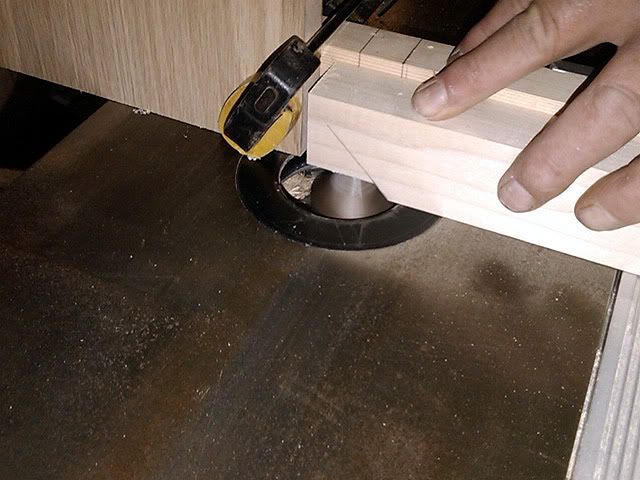 Mid rail joints
45 degree cuts on rails made on panel saw
Frame showing joints before being moulded
The frame is then moulded and then the favorite powertool comes out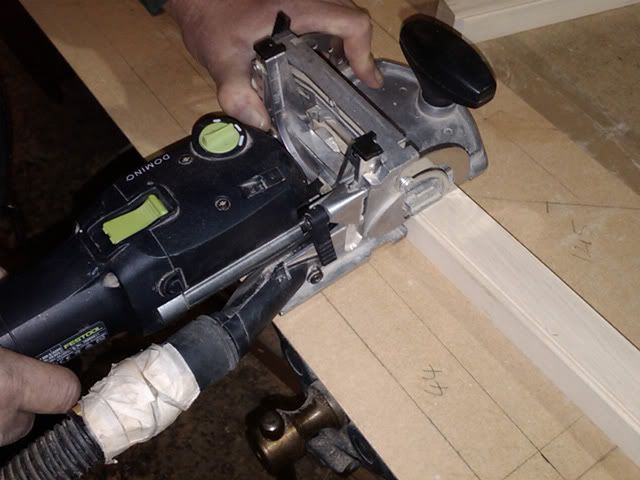 Frame dry fitted
And close up of the joint
The frame is nowready to be glued up so i moved onto the top carcase.
The shape of the top carcase is not straightforward so it is all set out on a full size rod and the joints cut. The frame is also beaded and I had to break out the handtools out to do the top angled joints.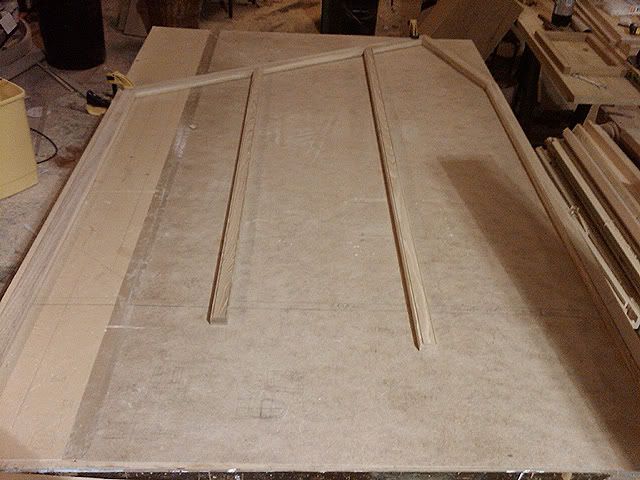 Will update when I have made some more progress
Jon