I started this project last Monday, although I made the template on Good Friday morning.
It's going into a large house on a hill with panoramic countryside views - quite stunning.
The window is a large five-segment bay window measuring 3M across and in a 9.2x6M living room. The floor is maple with massive rugs here-n-there, so a maple window seat with storage space is the client's spec.
I'm making it in three separate parts (two double side returns and the top segment) and then connecting/fixing on site. The seats and backs will be upholstered and removable.
The structure is 18mm MDF and the external elevations will be maple panelling with a maple skirting and capping. The only visible MDF will be the inside.
Here's the drawing. I changed the section detail.
The template.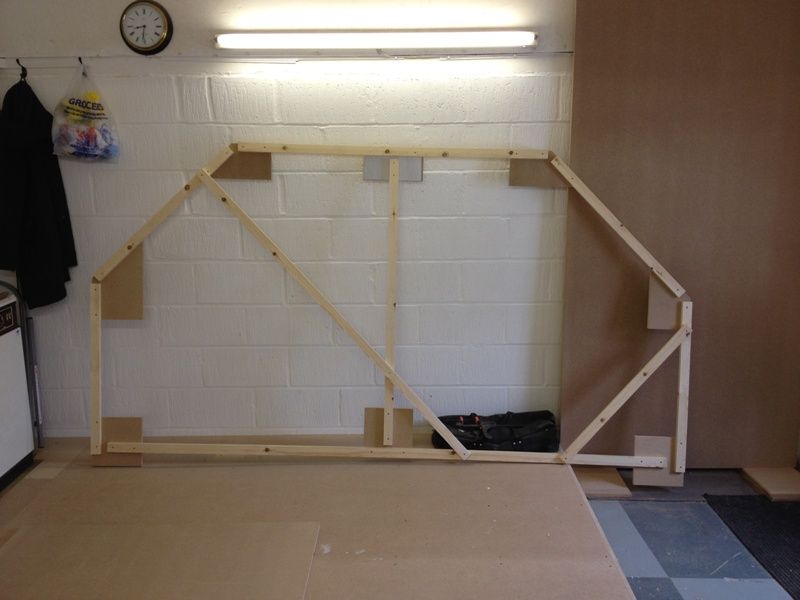 Here, I've marked from the template onto MDF which is the base of the left handed double return.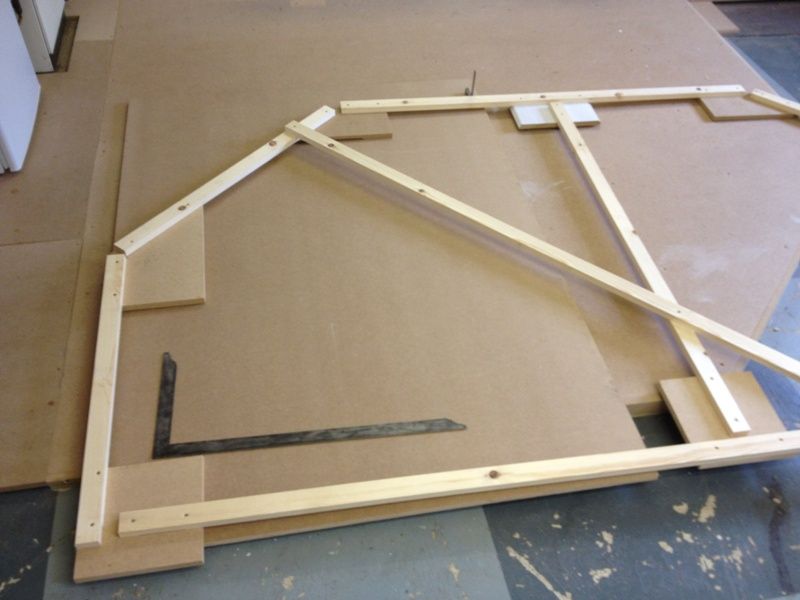 And here, I've drawn round the template and marked the floor, finely tuning all three base segments ensuring they fit okay.
I've cut and fixed the backs to the double return segments - mitres have two biscuits in each joint.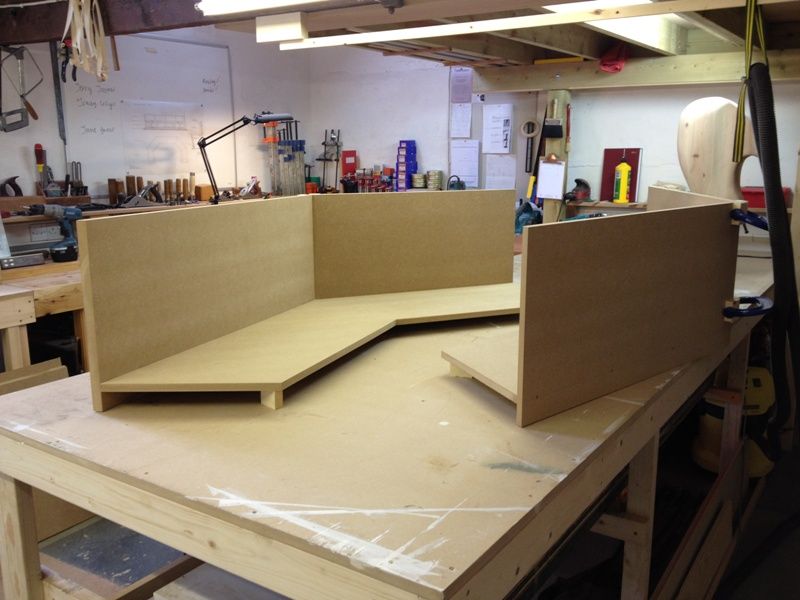 Then fitted the base rail and end panels to the double return segments and cut/fitted the front panels to the left hand double return segment too. Joints are pretty good - especially inside which is the most important.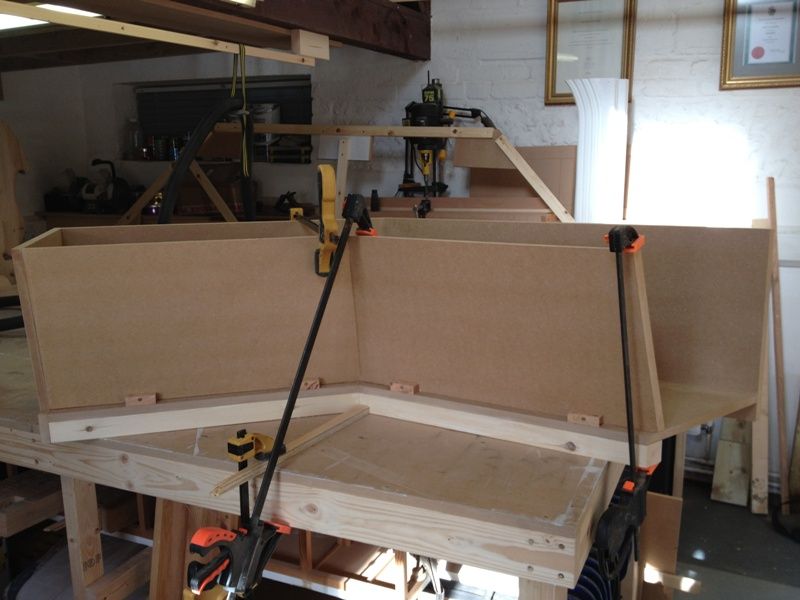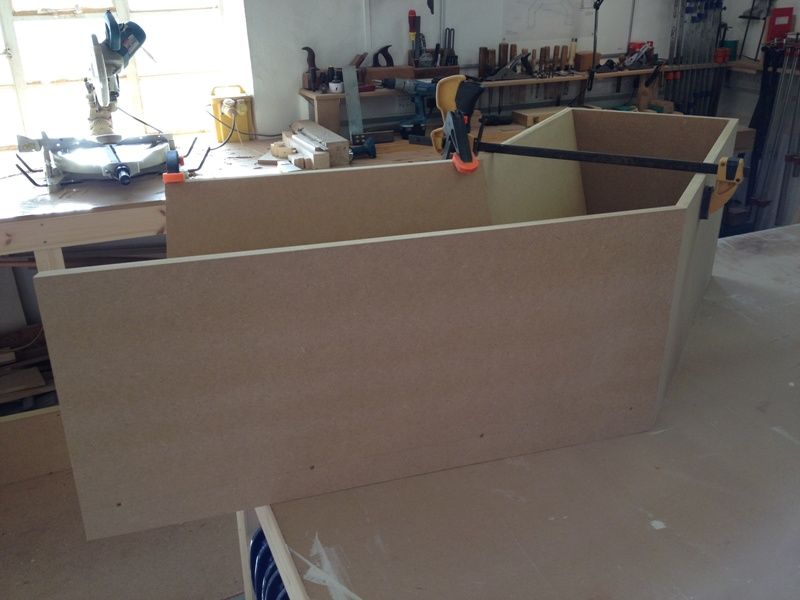 Inside both double return segments...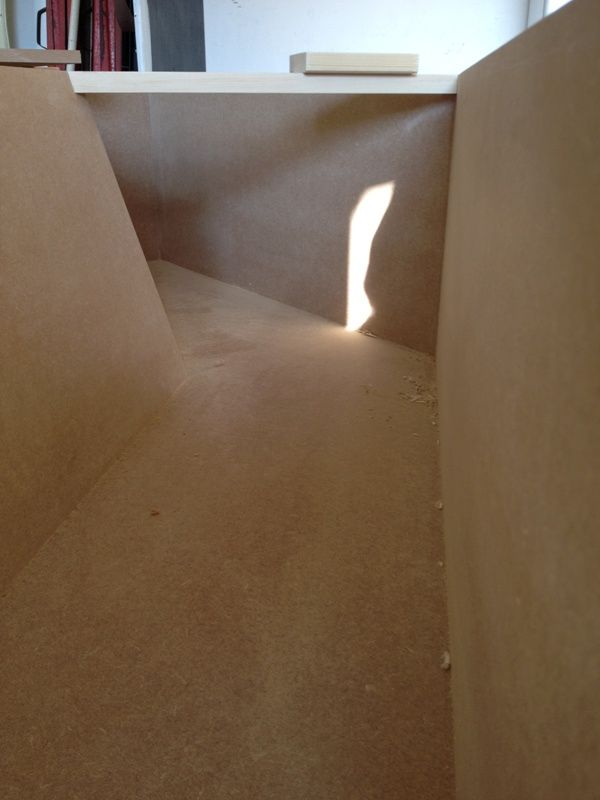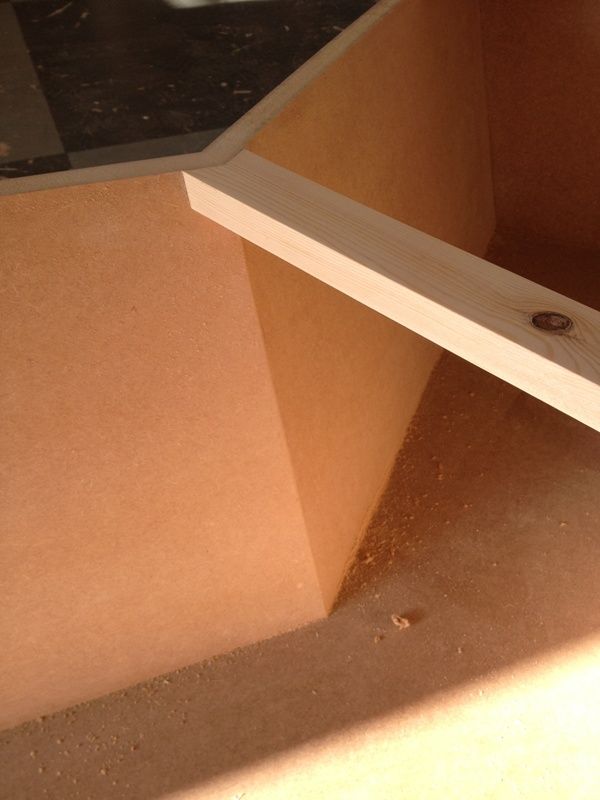 The maple arrived this morning and I'll be connecting all three pieces together tomorrow and then start making all the maple frames